by Dee McLachlan
The Worldometers says Ecuador has 10,128 cases of COVID-19 and 507 deaths (21/4/2020 1:30PM UTC+10)
NPR, in a report (20/4/2020) "COVID-19 Numbers Are Bad In Ecuador. The President Says The Real Story Is Even Worse." To quote the article:
"In fact, one Ecuadorian official says it appears that thousands more people may have died of the disease than his government is reporting. Jorge Wated, who heads a government task force charged with collecting and burying bodies in Guayaquil, the epicenter of the outbreak, said that in the first 15 days of April, 6,703 people had died from either COVID-19 or natural causes. Previous to the coronavirus outbreak, he said, the monthly figure was around 1,000.
"…Even President Lenín Moreno has dismissed the official figures… [and] in a speech last month. [last month?] 'We know that in terms of both infections and deaths, the numbers are too low. There is not enough testing.' …The legions of sick are running doctors ragged, especially in the Pacific port of Guayaquil which is Ecuador's largest city and home to about 70 percent of COVID-19 cases.
What is special about the port of Guayaquil?
Ecuador — First in Latin America
On 16 September 2019, Bnamericas published an article that Claro Ecuador had begun testing 5G technology in the city of Guayaquil.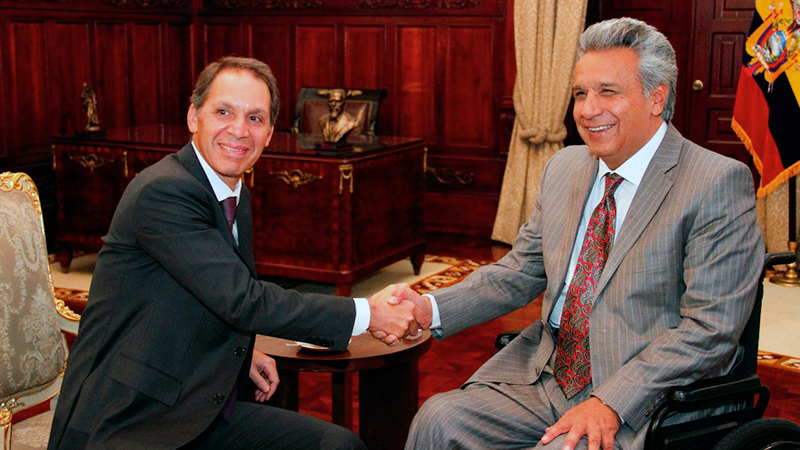 "…Daniel Hajj, CEO of Claro's parent company América Móvil, announced a US$450mn investment in the country over the next three years, following a meeting with Ecuador's President Lenín Moreno… In June, Chinese telcoms giant Huawei said it was planning 5G tests with mobile operators in Ecuador."
Allegedly, Uruguay claims to have been the first country in Latin America to launch a 5G network, with a limited commercial offering in the city of Maldonado.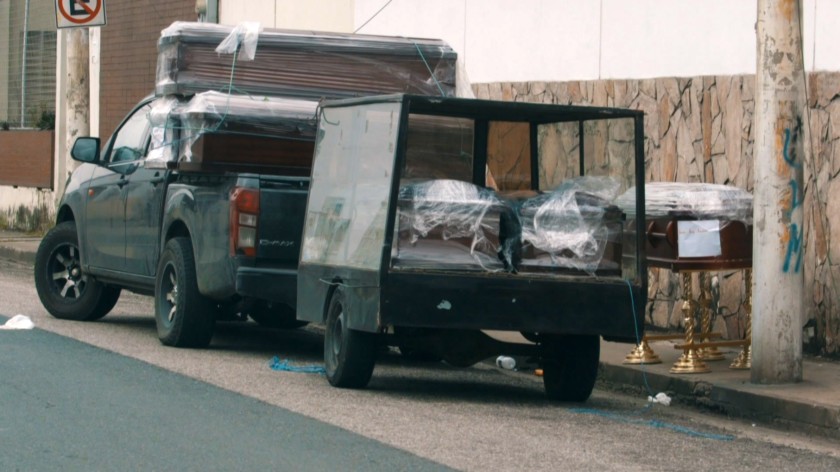 Horrific images and video have now been posted with bodies just left on the street — and being washed up on the beach, for some reason. In one of the videos there is a very brief shot of a man just falling over. How long these videos will remain up is anyone's guess. Those of the Wuhan residents were removed from the internet.
Again, something is not adding up. And, again, we will not allowed to talk about it.
The shocking Brighton video, and a YouTube video.